About Lothian Kilt Rentals

Lothian Kilt Rentals, located in Dunedin, FL, USA is a high-quality highland wear rental shop shipping kilts and related Scottish garments throughout the continental US (lower 48 states). For bagpipe, drumming, and highland wear purchases, please visit our other online store Lothian Bagpipe Supplies.

We have been renting high-quality, hand-stitched, Scottish-made kilted outfits for over 50 years. All of our outfits are in stock in our store in Dunedin, FL (just west of Tampa on the coast), and we ship anywhere in the continental United States. Everyone is also welcome to stop by our store to try on and/or pick up their outfits if you happen to be in the Tampa Bay area!

Our outfits are all hand-made by our kilt makers in Scotland and retail for over $1,500. The rental fee is just a fraction of the full cost and you will look great! We also sell custom-fitted outfits in any tartan if you're looking to own your own Scottish outfit.
What Our Customers are
Saying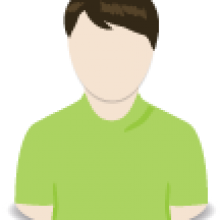 John -
Boston, MA
"As a Scotsman living in Boston, I have recently attended many weddings and have needed to hire a high quality kilt. After having a very disappointing experience with a company in NY, I found Lothian Kilt Rentals and have never looked anywhere else.

They always ensure that the rental arrives well before the event that is its hired for, so you always have time to review the rental prior to the event. I love this, as I always know that I will look great and all the accessories will be present and correct.

In March 2013, I used Lothian Kilt Rentals to supply the kilts for my own wedding. We rented four kilts with jackets, vests, shoes and accessories. It couldn't have went any better and all of the wedding party looked fantastic.

I would wholeheartedly recommend Lothian Kilt Rentals to anyone who is looking for a high quality kilt rental."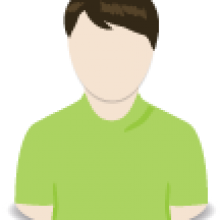 Howard Yates -
Tangerine, FL
"When I finally found the Yates tartan, I approached Lothian Kilt Rental (Formerly the British Shop) about having my kilt made. Being a special order, I knew it would take a little longer to to get the finished product and I hoped the colors would be correct.

I received the kilt sooner than expected and was extremely satisfied with the finished product. The fit is perfect and the quality is superb.

Thank you Lothian Kilt Rental. Your patience, attention to detail and customer service is the best."


HOW TO RENT A KILT FROM
LOTHIAN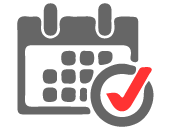 1.
Event Details
Fill out our contact form under 'Enquiries' below or call us anytime at (727) 733-6838 with your event details including date, location, duration, and number of anticipated rentals.

A Lothian Kilt Rentals specialist will immediately contact you to review your event.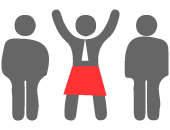 2.
Measure and Choose
Provide your kilt size (waist), jacket size (loose chest and suit), shoe size, and height.
Videos on how to take these measurements can be accessed by clicking each word above.

Choose your outfit options! Review the links above under 'Our Rentals' for your different tartan, sporran, jacket/vest, and footwear options.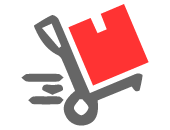 3.
Lothian Ships
Lothian Kilt Rentals packages up your outfit(s) and ships directly to you well in advance of your event.

Of course, if you're in the Tampa Bay, FL area, we welcome you to pick up your rental in person so that we can check the fit before it leaves our store.
4.
You Look Great!
Enjoy your event knowing that you will be the best looking attendee! You are renting the highest-quality hand-made Scottish Highland attire in the United States.

After your event, simply drop the entire outfit back in the box, attach the included return shipping label, and drop off at your local UPS shipping location.

The entire process is hassle free so that you can concentrate on your event!
Enquiries

If you have any questions or comments, please do not hesitate to contact Lothian Kilt Rentals at:


727.733.6838
Through this contact form
Email info@lothiankiltsbagpipes.com directly or
Through our social networking below
We are social